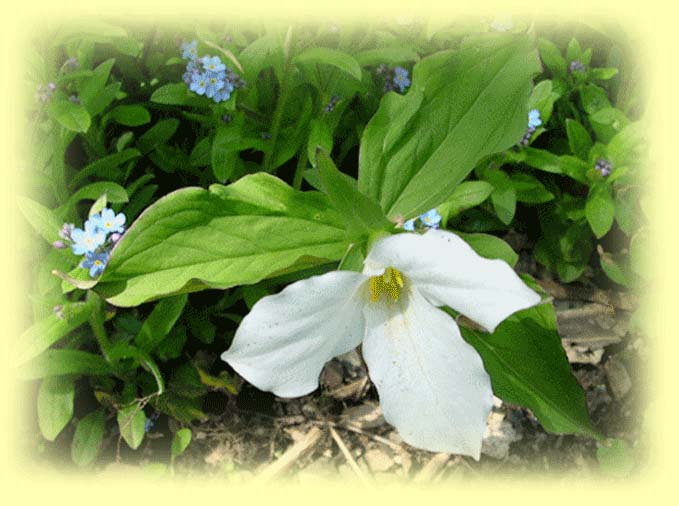 Trillium Antiquarian Books
Some common memento is better,
Something he prized and is known by;
His old clothes-- a few books perhaps.
William Carlos Williams, Tract

Welcome to the home of Trillium Antiquarian Books where you can search or browse our collection of antiquarian books on Country Life and Natural History -- scarce books, from A to Z, on angling, apiculture, bees, birds, botany, Darwin, farming, fish, flora, fruit growing, gardens, geography, grapes, herbals, horticulture, landscapes, mammals, orchards, ornithology, seeds, vegetables, wildflowers, zoology... and likely several other matters which do not come readily to mind. Search and browse, too, our antiquarian Canadiana and Literature collections. In our Canadiana collection you will find the early works of Moodie, Traill, Davies, Bouchette, and others from Upper and Lower Canada. Our antiquarian Literature collection makes room among its novels, sermons, and poetry for some rare works by Mark Twain and Stephen Crane.
We will never have thousands and thousands of books for sale, lining the front stairs, boxed and piled in the basement, but we do spend a great deal of time looking, live and on line; our collection of books on architecture and design, number-wise, is modest enough, but lined up together you will find classics on church architecture and designs for book covers-- perfect, if you are determined to build a replica of Ely's cathedral or are looking for a way to apply Tiffany style to mass marketed literary uplift. Sometimes all that's left of an old book is the pictures. You will find antiquarian prints and maps, together with entire illustrated books, in Trillium's collection of Images from antiquarian sources.
If you spend any time hunting up books, you are bound to come upon an occasional book so odd or idiosyncratic as to be irresistible. Proof of the proposition is to be found in the Trillium collection of intriguing Curiosities. Since their comings and goings are unpredictable, it's usually worth stopping in for a short browse.
Trillium Antiquarian Books has been selling scarce, out-of-print books on the Internet since 1998 and, earlier, by traditional mail order. Look for us at book fairs in Ontario and the American northeast, where we have exhibited during the past dozen years.
Trillium Antiquarian Books is owned by William Van Nest, Peterborough, Ontario, Canada. Trillium Grandiflorum, from which we take our name, is the provincial flower of Ontario and appears in snowy white drifts among the hardwoods each Spring. One of several trilliums resident in the back garden furnished the images on this page.

Featured Books
These featured books are currently offered for sale by auction at Antiquarian Auctions.com and while the auction is in progress are not available here. So now's your chance. Just go to the auction and place your bid-- the books are subject only to a modest reserve.
James Browne. The History of Scotland Its Highlands, Regiments and Clans. Edinburgh: Niccols, 1909. No. 775 of the Edinburgh edition (1000 copies). Eight volumes in blue cloth, paper labels, t.e.g. Illustrated throughout with b&w and colour plates, frontispieces. Missing front free end papers (probably to remove previous owner's name). Rubbed corners, o/w a clean, tight set.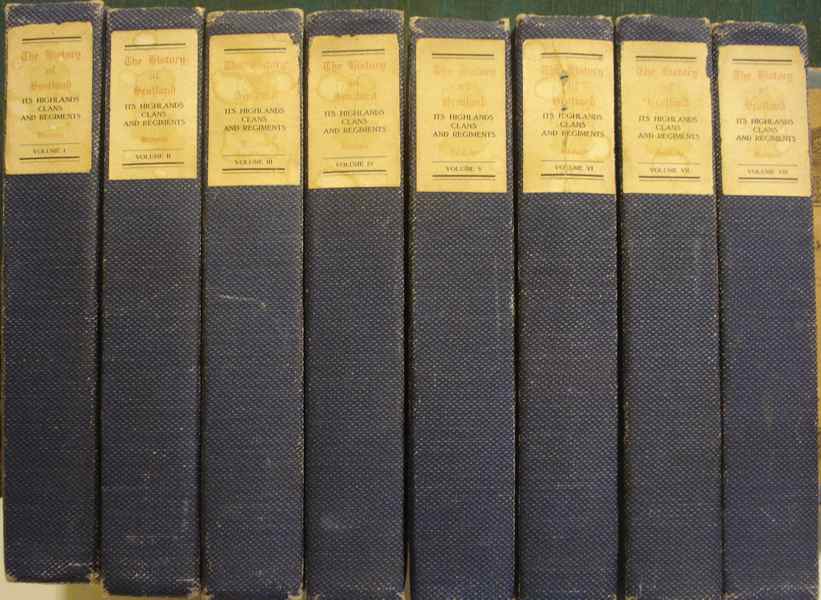 Lt. L. B. Rundall. The Ibex of Sha- Ping and Other Himalayan Studies. London: MacMillan, 1915. First edition (xiv, 152 pp.). With 15 colour plates 10 cm x 15 cm, but some larger, tipped in (the play of dawn or sunset light a mountainside is especially affecting) and numerous pen & ink sketches. In decorative green cloth with gilt figure on front cover and titles on spine. Some of the plates-- Sunrise on a Snowy Peak, Moonrise, Mountains in Moonlight, Ascent of the Haunted Mountain. These eight tales of animal life in the anthropomorphic style of Ernest Thompson Seton, of course, conclude with the lucky escape or the unforeseen intervention of a third party. Rundall wasn't so fortunate, however, and the book bears the saddest of title pages, "Lt. L. B. Rundall, First Gurkha Rifles, Killed in Action, Dec. 19, 1914." A few tiny spots and missing the rear fep. A very nice copy indeed.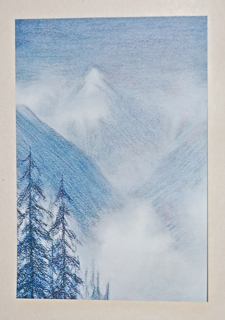 Charles Dickens. American Notes for General Circulation. New-York: Harper & Brothers, 1842. First edition ([4], 92, adverts), tall octavo in brown soft wraps with 'Price One Shilling' and black decoration on front cover. It seems there was something of a race to publish Notes for American readers, some of whom were offended by Dickens' remarks on the persistence of slavery, the piratical practices of American publishers, and the sometimes grasping crudities of the American way. Dickens' journey (22 January- 7 June 1842) began in New England and took him down to Richmond and on out to the west (Cincinnati and St. Louis). Of his experience he said, 'This is not the republic I came to see; this is not the republic of my imagination.' Dickens crossed into Canada at Niagara, travelling on to Toronto, Kingston, Montreal and Quebec and found the country almost wholly laudable. Inside the back cover is Harper's advert for the forthcoming publication of Stephens' Incidents of Travel in Yucatan, dated November 2, 1842, which is understood to have some bearing on the question which came first, this soft-cover Harper & Bros. publication or an edition in newspaper format, both of which were rushed to an eager public. Skilful restoration to the front cover, a few foxed pages. Very good.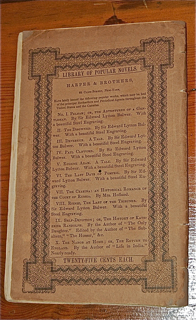 Anon [Solomon Saunter]. Literary Leisure, or the Recreations of Solomon Saunter, Esq. London: Printed by William Lane for William Miller, 1802. First edition, in two volumes (pp. vi, 379; iv, 357). Octavo (20 cm) in contemporary full calf, gilt decoration and titles, speckled edges, marbled epps. 'An entertaining periodical', a weekly, whose first number appeared 26 September 1799 and whose sixtieth, and final number 18 December 1800 (Lowndes, Bibliographer's Manual). The complete sixty numbers collected here comprise a mixture of literary essays and short fiction with a scattering of verse meant for the drawing room or shady summer garden. The reviewer in The Monthly Magazine (Vol. XIV, 1803) rides a metaphor about as far as one will go, saying, 'Mr. Saunter has set before his guests a great variety of dishes, sweet, savoury, and simple: many of them are extremely well cooked, and served up with considerable taste: besides these... Mr. Saunter has accommodated some old English appetites, with a few solid joints of great excellence- plain, roast, and boiled.' Titles faded and worn, tips worn, spines skilfully repaired, bookplates crudely removed; text is clean and bright throughout. Quite an attractive two volumes, especially if you apply your own bookplates. Scarce not quite to the point of rarity.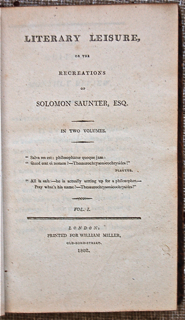 Romola Nijinsky. Nijinsky, a Biography by His Wife. London: Gollancz, 1933. First edition, second impression, with 24 photographic plates (pp. frontis., vii, 416). Tall octavo (22.5 cm) in original pictorial dust wrapper (La Spectre de la Rose). Plates include Nijinsky in L' Apres-midi d'une Faun, Carnaval, Giselle, and sixteen others; Diaghileff, etc. Wrapper chipped with some loss, damp-stained, now in protective wrapper; binding and text very good.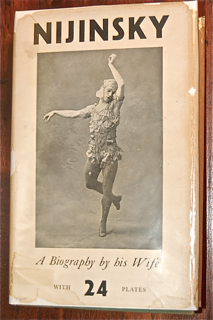 Rev. John Baron. Scudamore Organs, Practical Hints respecting organs for village churches and small chancels, on improved principles. London: Bell and Daldy, 1862. Second edition, revised, with postscript and further steps; seven plates and six woodcuts by George Edmund Street (pp. xxii, 112). Tall octavo (22.5 cm) in full scarlet morocco, gilt titles and decorations, five raised bands, a.e.g. Bookplate of Walter Kerr Hamilton, Bishop of Salisbury (and friend of Gladstone), laid in. Extremities rubbed, hinges tender, one tissue guard loose. A very good copy of a handsomely produced book.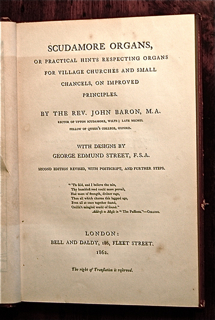 G. A. Henty. With Kitchener in the Soudan. A Story of Atbara and Obdurman. London: Blackie & Son, 1903. First edition (pp. vi, 384, adverts). Octavo (19 cm) in scarlet publisher's cloth with vivid pictorial decoration to cover and spine, gilt titles. Ten illustrations, a map of Egypt, plans of the battles of Atbara and Obdurman. A few spots on the back cover, spine a bit faded, cocked. Otherwise clean and bright.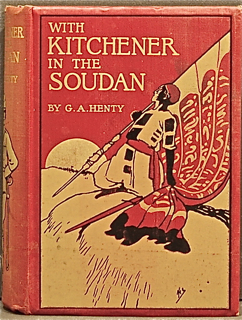 Fred Astaire. Steps in Time, an Autobiography. New York: Harper & Brothers, 1959. First edition (338, index). SIGNED by Astaire on the title page ('To Margaret / Fred Astaire'). Octavo, in pictorial dust wrapper, black publisher's cloth with impressed decoration, silver gilt titles to spine. Twenty-four pages of pictures from Astaire's long career in dance. Price-clipped, dust wrapper lightly nibbled at corners, top of spine; edges a bit discoloured. Small dimple at bottom of p. 4 carries back onto preceding few pages as a crease (Generally, a very acceptable copy) . Considering Astaire, the most important male dancer of the 20th century, lived and for the most part worked for almost another thirty years, this autobiography might be considered an informal report on a work in progress. Scarce and desirable.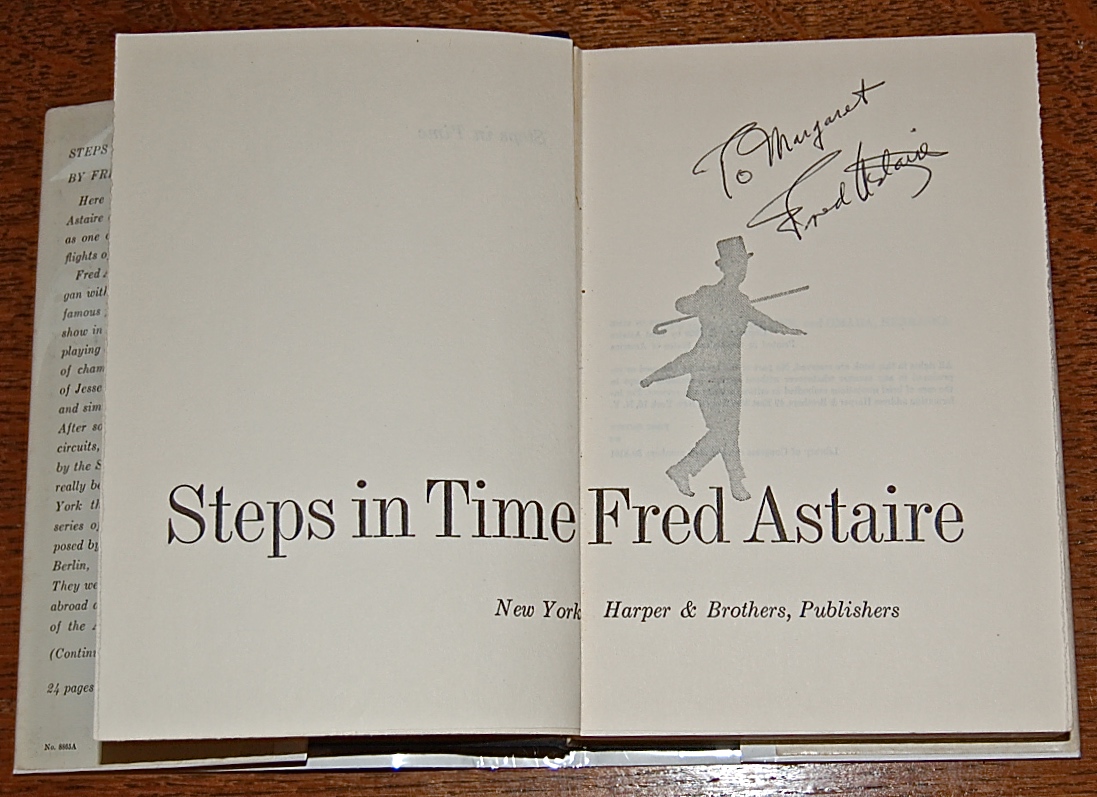 Charles N. Robinson. Celebrities of the Army. London: George Newnes, 1900. First edition (144 pp.). Folio (35cm x 26cm) in scarlet cloth, gilt titles and decoration; seventy-one full-page colour portraits from photographs of British military personalities at the time of the second Boer War. Each military figure's career is sketched in a single page of patriotic text which accompanies his portrait. Included among the military pin-ups is Robert Baden-Powell, 'Defender of Mafeking' (pictured in the uniform of a Colonel of Irregular Horse, perhaps a prototype for the Boy Scouts); Kitchener of Khartoum stares blankly and imperiously from under a fez, rehearsing his pose for the famous world war poster; and a general appears under whom no one (or maybe everyone) would gladly serve: Major-General Sir Bindon Blood. A show-piece for medals, mustaches, ceremonial swords, and plumed hats, it is not a perfect copy, however. The scarlet cloth is blotched and discoloured and several of the portraits are creased, though none are torn. From the library of Major E. T. Sturdee, 62nd St. John Fusiliers, St. John, NB, author of The Story and the Origin of the Union Jack and The Historical Records of the 62nd St. John Fusiliers (1886). Quite a good copy, displaying military glamour just before the Great War and General Mud put an end to most of it.



[Epictetus, Arrian, and] Simplicius of Cilicia. Commentarius In Enchiridion Epictetus, Ex Libris veteribus emandatus. Cum Versione Hieronymi Wolfii Animadversionibus, et Notis Quibus Philosophia Stoica passim explicatur, & illustratur [TOGETHER WITH] Cl. Salmasii. Notae et Animadversiones in Epictetum et Simplicium [TOGETHER WITH] Johanne Elichmanno. Tabula Cebetis Graece, Arabice, Latine. Item [and] Aurea Carmina Pythagorae, Cum paraphrasi Arabica. Four works bound as one (Simplicius' Commentary on Epictetus' Enchiridion, or compilation of practical precepts; Claude Saumaise, Commentary on Epictetus and Simplicius; parallel Greek, Latin, and Arabic texts arranged by Johan Elichman of the Tabula of Cebes (Anon.) together with the Aurea Carmina of Pythagorus). Lugduni Batavorum [Leiden]: Johannis Maire, 1640 ([xviii], 332, index; 329, indices; [xxxii], 88; 15). Quarto (20 cm.) in modern calf, titles to spine, five raised bands; new endpapers, headbands. Epictetus (c. 55- 135) was the Stoic philosopher and teacher concerned with questions of ethics (as in, how to live one's life), and the Enchiridion, a collection of his teachings and sayings, was compiled and preserved by his student Arrian. Simplicius of Cilicia (c. 490- 560), said to be one of the last neo-Platonists, also wrote commentaries on Aristotle. Claude Saumaise (1588- 1653) was professor at Leiden and something of an academic controversialist for hire, as witness his duel with Milton over the rights of monarchs (and Charles I in particular). He evidently never was at a loss for words (in any of several languages) and as another description, citing Brunet, notes much given to 'commentaire prolixe'. An attractive copy bound in suitably plain seventeenth century fashion, a few period ms. notes in Greek.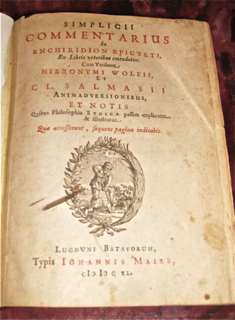 Sir John Suckling [Attr'd.]. The Coppy of a Letter Written to the Lower House of Parliament Touching Divers Grievances and Inconveniences of the State. London: Walkley, 1641. First edition (pp. [24], mispaginated at p.14). Small quarto (18 cm) in 19th century three-quarter blue morocco over complimentary marbled paper; gilt titles and decoration, t.e.g., sprinkled edges, marbled epps. The writer, an erstwhile Member of Parliament who may or may not have been JS, reminds the House of the utility of free speech in the search for truth (as did Milton) and of the inadvisability, fiscally and morally, of frivolous wars. This short work has been attributed to the poet John Suckling (1609- 1641?), a man of many parts not all of which were congruent. Suckling was of course a more than middling poet in the lineage of Donne but, as he says of himself, "... loved not the Muses so well as his sport;/ And prized black eyes, or a lucky hit/ At bowls, above all the Trophies of Wit". He was at once a spendthrift cavalier (He sold a great tract of land in order to finance the arming and outfitting of a sort of Praetorian guard whom he thought to lead into battle), a courtier who financed and produced suitably expensive and elevated entertainments for Charles I, an ardent but easily distracted lover, and a famous wit. Certain of his letters, however, portray a thoughtful and well-disposed writer of marital advice (as to his sister) and sound political principle (as, for example, in his letter of 1640 to Henry German advising "the king on how to deal with widespread popular disquiet"). He is also credited with inventing, if that is the word, the game of cribbage (anything for a bet, Sir John). See Tom Clayton's biographical sketch of Suckling in ODNB for a great deal more. A handsomely bound, bright copy. Quite scarce.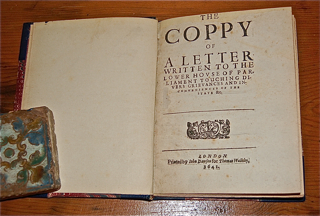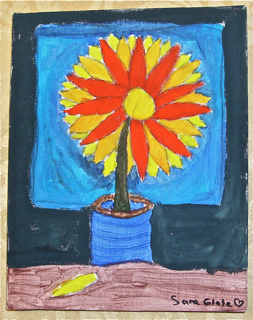 (Courtesy Sara Glatz)
Remarks & Notices
Trillium Antiquarian Books
Vigorish: the Buyer's Premium
As a general rule it isn't a good idea for a lawyer to represent both parties in a divorce action or any sort of contractual matter where the parties have conflicting interests. Not only is it not a good idea, for all I know it may be unethical for a lawyer to serve two masters in this way.
The Two Masters Principle applies pretty much whenever you find yourself in the middle of things, whether you are trained in the law or not. If you are a volunteer umpire in a children's baseball game, you take special care to remain utterly impartial when it's your child's turn to bat. The town mayor who sells a parcel of land to a developer for four million dollars and then votes to approve an application to build a subdivision thereon is entangled in various conflicting interests and may become more entangled still if the law eventually takes its course. Preachers always need to remember who employs them, God or Mammon.
Because being in between is likely to be tricky and beset with conflict, it's difficult to understand why someone would go looking for a second master if they already had a perfectly good one to serve. But that is exactly what many auctioneers appear to have done. They have invented for themselves another master, other than the seller whose commission they hold, someone whose interests they purport to represent-- the buyer at auction of art, antiques, jewelery, books and the like. The cost to the buyer for this service is upwards of twenty-five percent of the selling price. The more the buyer buys, the more he or she pays.
From the standpoint of the seller, though, everything a competent auctioneer does seems intended to benefit the seller-- describing the sale items, advertising the event, coaxing one last bid from a reluctant crowd, offering phone and internet bidding, financing purchases, hosting previews, packing and shipping. Everything, that is, except charging the buyer a 'premium' of twenty or twenty-five per cent.
The buyer's premium has the general effect of depressing the selling price of an item by some factor which varies with the circumstances from zero (a houseful of eager, well-heeled but not especially well-informed bidders) to upwards of twenty-five percent. Fewer bids will be offered and those that are will be more carefully calculated when it is clear one is bidding not $1000 but $1250 for an antique vase. The effect is the same as if the auctioneer mumbled rather than cried out or wildly exaggerated the estimated value of a Vuitton handbag.
From the standpoint of buyers much of what the auctioneer does is not evidently to their benefit. The more people know about the sale, the greater the competition; the better the description of the book, the more likely the interest in examining it; the better the coffee, the longer some bidders will linger and the more alert they will be. A savvy buyer hopes for a snow storm and bad coffee.
So what does the buyer get for twenty-five percent? Not much it turns out, not even the comfortable chairs in the first three rows which encourage people to sit tight. Why does the auction house charge twenty-five percent for a dubious benefit arising out of a factitious relationship? Because it thinks it can. Why does the house keep the money rather than share it with the seller? Same reason.

(The title was suggested by Gene Alloway in a note on the subject to members of bibliophile.com.)

William Van Nest
July 2015
---
Pictures of Friends