Trillium Antiquarian Books
Some common memento is better,
Something he prized and is known by;
His old clothes-- a few books perhaps.

William Carlos Williams, Tract
Welcome to the home of Trillium Antiquarian Books where you can search or browse our collections of antiquarian books on Country Life and Natural History -- scarce books, from A to Z, on angling, animals, apiculture, bees, birds, botany, Darwin, farming, fish, flora, fruit growing, gardens, geography, grapes, herbals, horticulture, landscapes, mammals, orchards, ornithology, seeds, vegetables, wildflowers, zoology... and likely several other matters which do not come readily to mind.
Search and browse, too, our antiquarian Canadiana and Literature collections. In our Canadiana collection you will find the early works of Moodie, Traill, Davies, Bouchette, and others from Upper and Lower Canada. Our antiquarian Literature collection makes room among its novels, sermons, and poetry for some rare works by Mark Twain and Stephen Crane.
Sometimes all that's left of an old book is the pictures. You will find antiquarian prints and maps, together with entire illustrated books, in Trillium's collection of Images from antiquarian sources.
If you spend any time hunting up books, you are bound to come upon an occasional book so odd or idiosyncratic as to be irresistible. Proof of the proposition is to be found in the Trillium collection of intriguing Curiosities. Since their comings and goings are unpredictable, it's usually worth stopping in for a short browse.
Trillium Antiquarian Books has been selling scarce, out-of-print books on the Internet since 1998 and, earlier, by traditional mail order. Look for us at book fairs in Ontario and the American northeast, where we have exhibited during the past ten years or so. We are always buying selected antiquarian books in our areas of interest, whether single volumes or complete collections.
Trillium Antiquarian Books is owned by William Van Nest, Peterborough, Ontario, Canada. Trillium Grandiflorum, from which we take our name, is the provincial flower of Ontario and appears in snowy white drifts among the hardwoods each Spring. One of several trilliums resident in the back garden furnished the images on this page.
Our Bee Book Collection
This week two classics among bee books are featured. The bee collection includes editions of Huber, runs of beekeeping periodicals, and some ephemera. Classic Greek and Roman themes being so familiar, it must have seemed perfectly natural to Warder, and after him Thorley, to cast the discussion in the language of Amazonia. It probably didn't hurt Warder's chances for royal preferment when he sought Queen Anne's endorsement for his second edition which you find here in this edition, too. This edition, the eighth, was still the most important book on bees in English until a few years later it gave way to Thorley's Female Monarchy. Bazin's Natural History appeared for the first time in English at about the same time. For details, including a few pictures, of the featured titles just enter the author or title in the search box. 'Bee' or 'bees' will take you to the many other titles in the collection.
Early Classics- Apiculture
Joseph Warder, Bewigged

1766 Warder, Joseph. The True Amazons: Or, the Monarchy of Bees. Being a new Discovery and Improvement of those Wonderful Creatures. London: T. Longman and T. Astley, 1749. Eighth edition (pp. 163, adverts). Duodecimo (17.5 cm), full leather with gilt decorations and titles; frontispiece portrait of Warder. With the bookplate of Sir Edward Littleton, Bart., likely the fourth baronet (1727?- 1812), an important Staffordshire landowner. "Warder [1654/5 - 1724] made a study of the habits of bees and their external anatomy using a light microscope, and embodied the results of many years of observation in his only book, The True Amazons, or, The Monarchy of Bees [It was the standard work on bees for many years until it was superseded by Thorley's Female Monarchy (Carlyle)] .... $650
1772 [Bazin, Gilles Augustin]. The Natural History of Bees. An Account of their Production, their Oeconomy, the manner of their making Wax and Honey, and the best Methods for the Improvement and Preservation of them. London: J. and P. Knapton, P. Vailant, 1744. First edition, translated from the French (pp. 452, index). Octavo (20.5 cm) in full leather, remnant of gilt decoration, hand-lettered title in compartment on spine; twelve fine folding copperplate engravings, as issued.... $750
The Beekeepers of Aj Tikonel Kab'!

Another Side of Beekeeping
A co-operative beekeeping project in the Guatemala highlands, the apiary's honey sales supplement the incomes of its members, traditional small-scale coffee farmers whose crops have been cut in half by the Roya fungus which has damaged coffee trees in the region. Beekeeping is a natural compliment to coffee growing in the Central American highlands. Just about now, during the dry season, flowering plants and fruit-bearing trees throughout the highlands are everywhere in profusion, and the beekeepers of Aj Tikonel Kab'! pictured here are hard at work preparing for their second harvest. This year ten new members have joined the co-operative, half of whom are women. And, yes, the beekeepers of Aj Tikonel Kab'! won't say no to any help you might offer. You can find out more about the co-operative at http://www.globalgiving.org/projects/beekeeping-helps-support-guatemalan-families/.
WvN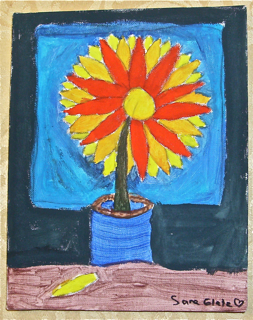 (Image courtesy of Sara Glatz)