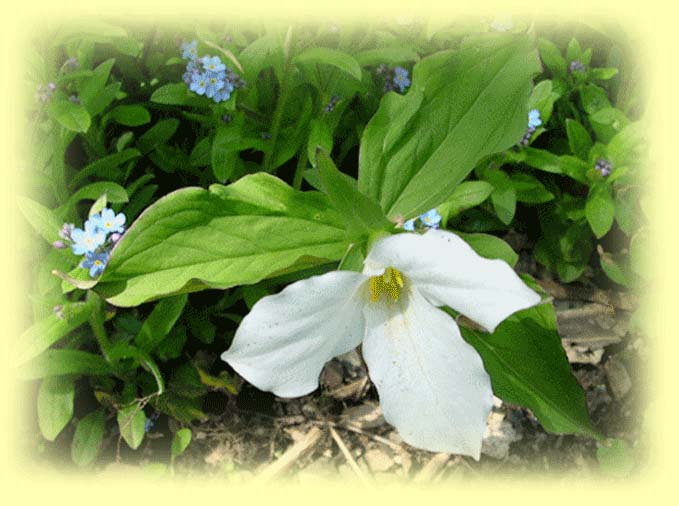 Trillium Antiquarian Books
Some common memento is better,
Something he prized and is known by;
His old clothes-- a few books perhaps.
William Carlos Williams, Tract

Welcome to the home of Trillium Antiquarian Books where you can search or browse our collection of antiquarian books on Country Life and Natural History -- scarce books, from A to Z, on angling, apiculture, bees, birds, botany, Darwin, farming, fish, flora, fruit growing, gardens, geography, grapes, herbals, horticulture, landscapes, mammals, orchards, ornithology, seeds, vegetables, wildflowers, zoology... and likely several other matters which do not come readily to mind. Search and browse, too, our antiquarian Canadiana and Literature collections. In our Canadiana collection you will find the early works of Moodie, Traill, Davies, Bouchette, and others from Upper and Lower Canada. Our antiquarian Literature collection makes room among its novels, sermons, and poetry for some rare works by Mark Twain and Stephen Crane.
We will never have thousands and thousands of books for sale, lining the front stairs, boxed and piled in the basement, but we do spend a great deal of time looking, live and on line; our collection of books on architecture and design, number-wise, is modest enough, but lined up together you will find classics on church architecture and designs for book covers-- perfect, if you are determined to build a replica of Ely's cathedral or are looking for a way to apply Tiffany style to mass marketed literary uplift. Sometimes all that's left of an old book is the pictures. You will find antiquarian prints and maps, together with entire illustrated books, in Trillium's collection of images from antiquarian sources.
If you spend any time hunting up books, you are bound to come upon an occasional book so odd or idiosyncratic as to be irresistible. Proof of the proposition is to be found in the Trillium collection of intriguing Curiosities. Since their comings and goings are unpredictable, it's usually worth stopping in for a short browse.
Trillium Antiquarian Books has been selling scarce, out-of-print books on the Internet since 1998 and, earlier, by traditional mail order. We are a long-standing member of the Independent On-line Booksellers' Association (IOBA) and subscribe to the Association's code of Ethics.
Trillium Antiquarian Books is owned by William Van Nest, Peterborough, Ontario, Canada. Trillium Grandiflorum, from which we take our name, is the provincial flower of Ontario and appears in snowy white drifts among the hardwoods each Spring. One of several trilliums resident in the back garden furnished the images on this page.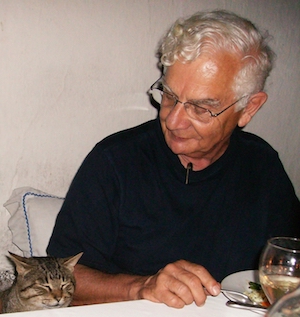 William Van Nest (right) addressing remarks to a dinner companion, Hacienda San Lucas, Copan, Honduras (2012)

Canadiana Catalogue
To download our Canadiana Catalogue as a pdf, just click on...
https://www.dropbox.com/s/hxkh8g49i3or4kk/Canadiana%20Catalogue%20PDF%20copy.pdf?dl=0




Now appearing in our Canadiana Catalogue are titles by the Strickland sisters (Catharine Parr, and Susanna) and George Douglas, books signed and inscribed by Sir Sandford Fleming, a family copy of Canadian Wild Flowers, and the letters of settler Frances Stewart. From a maple bush in Quebec's Cantons de l' Est, comes a cookbook by Martin Picard of Rabelasian recipes and good-natured ribaldry. Together with local histories and Margaret Atwood's surprising depiction of the ornithological origin of the written word, we hope our catalogue will merit more than a passing acquaintance.
Gardening & Horticulture Catalogue
To download our Gardening & Horticulture catalogue as a pdf, just click on...
https://www.dropbox.com/s/lpfdx7o54i6jocv/Gardening%20Catalogue%20PDF.pdf?dl=0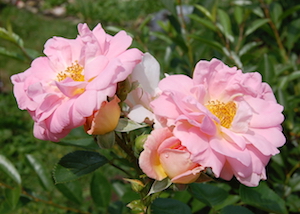 Our Gardening & Horticulture Catalogue features fine gardening books from the nineteenth century, together with a small collection of hand-coloured botanical plates by Elizabeth Blackwell, an eighteenth century herbal full of recipes for curing one or another illness, advice on establishing an orchard, and descriptions of every manner of fruit, vegetable, and flower. Even though it's too late to place an order for their seeds and started plants, we still offer vintage seed catalogues with their offers of heritage varieties, some of which remain with us to this day. (David Austin roses are from the front garden.)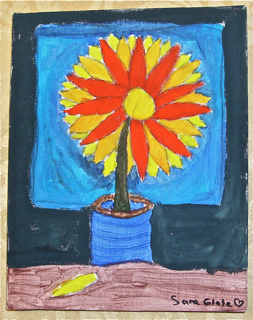 Remarks & Notices
Trillium Antiquarian Books

Arrivals

Just catalogued
Sir Francis Biondi [and Henry Earle of Monmouth, Trans.]. An History of the Civill VVarres of England, Between the two Houses of Lancaster and Yorke. The originall whereof set down in the life of Richard the second; the proceedings in the lives of Henry the fourth, the fifth and sixth, Edward the fourth and fifth, Richard the third, and Henry the seventh in whose dayes they had a happy period. Written in Italian in three Volumes, by Sir Francis Biondi, Knight, Gentleman of the Privie Chamber to His Majesty of Great Britain. Englished by the Right Honourable Henry Earle of Monmouth, in two volumes. London: John Benson, 1641. First edition (pp. translator's epistle, author's epistle, royal genealogies, introduction, errata; 162, 175). Small folio (29 cm) in full calf, six raised bands, gilt title and decoration to spine; various embellishments throughout— head and tail pieces and the like. With signature of William Owen, noted bibliophile, dated 1661, and bookplate of the library at Porkington (Welshed as 'Brogyntyn') Hall, the seat of the Owen family in the seventeenth century and later. Absent frontispieces of the two volumes and title page of volume II, old binding repairs. Still, an attractive copy of a now scarce book. $750
Grabhorn Press
Dorothy and David Magee. Bibliography of the Grabhorn Press 1940- 1956 (With a Check-List, 1916-1940). San Francisco: Grabhorn Press, 1957. First edition, 225 copies 'printed at the Press and completed the last day of April, MCMLVII [by] Edwin & Robert Grabhorn, Jane & Mary Grabhorn, Sherwood Grover' (pp. xxix, 119, colophon). $500
Eric Gill wood engravings
Brebeuf, Jean de. The Travels and Sufferings of Father Jean de Brebeuf among the Hurons of Canada as Described by Himself. London: Golden Cockerel Press, 1938. Translated from the French and Latin by Theodore Besterman with wood engravings on title pages by Eric Gill. $950
A Douglas family copy
George M. Douglas. Lands Forlorn. G. P. Putnam's Sons (Knickerbocker Press): New York, 1914. First edition (xv, 285, append.). Colour frontis of the author from a painting by Grier and 182 b&w photo illustrations mostly in text, two maps at rear. Large octavo (23 cm), in dark blue cloth, gilt lettering to titles, t.e.g. From the collection and with the signature of Douglas' cousin, Lewis W. Douglas (1894- 1974), Democrat politician under Roosevelt, ambassador to Great Britain, and business executive ('L. W. Douglas/ New York 1924'). $600
"Der Zeit Ihre Kunst, Der Kunst Ihre Freiheit"
Joseph Maria Olbrich. Architektur. Berlin: Ernst Wasmuth, [1904]. First edition, one hundred and fifty plates in two portfolio volumes. $2500
Great Lakes Maritime History
Patrick Folkes. Shipwrecks of the Saugeen (1828- 1938), a History of Maritime Disasters of Bruce County [Ontario]. Privately published, 1970. First edition (pp. 85). $150

Goblins, chiefly Welsh...
Wirt Sikes and T. H. Thomas (Illus.). British Goblins: Welsh-Folklore, Fairy Mythology, Legends and Traditions. London: Sampson Low, et al., 1880. First edition (pp. 412, adverts), from 'Glantawe'- the seat of Sir John Jones Jenkins of Swansea. $400

Fine houses, also chiefly Welsh...
Sir Richard Colt Hoar. A Collection of Forty-Eight Views of Noblemen's and Gentlemen's Seats, Towns, Castles, Churches, Monasteries, and Romantic Places in North and South Wales… London: John and Josiah Boydell, [1806]. First edition. $750

Moosehead Journey, Kirk's copy
Lucius L. Hubbard. The Woods and Lakes of Maine. A Trip from Moosehead Lake to New Brunswick in a Birch-Bark Canoe to which are added some Indian Place-Names and their Meanings. Boston: James R. Osgood, 1884. Second edition (pp. 223, appendix), association copy. Kirk A. W. Wipper's copy (a founder of the Canadian Canoe Museum whose personal collection of small watercraft formed the nucleus of the Museum's holdings), with his bookplate. Scarce with map. $300
---
Pictures of Friends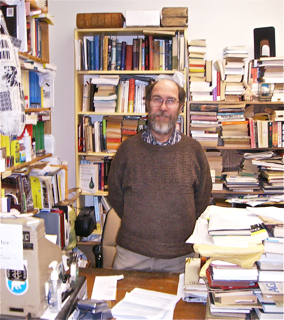 Mark Jokinen, Jokinen Books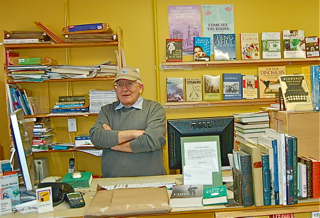 Paul Dyment, Scholars Books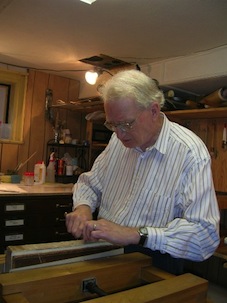 John Burbidge, Bookbinding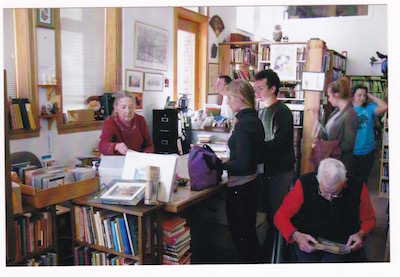 Nancy Grayson, Cunningham Books