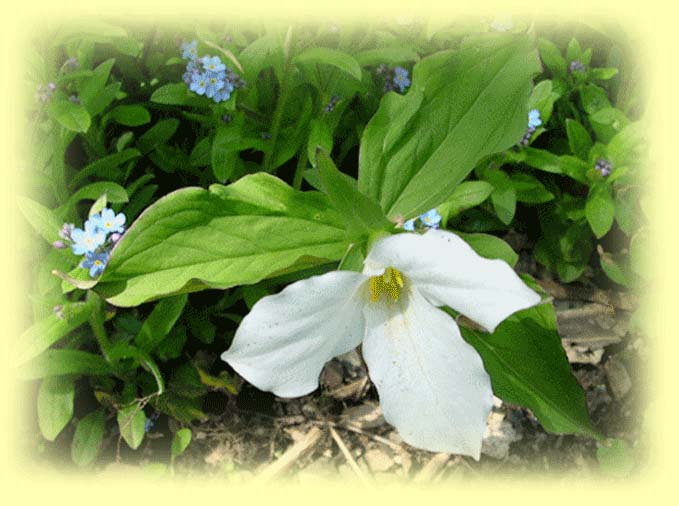 Trillium Antiquarian Books
Some common memento is better,
Something he prized and is known by;
His old clothes-- a few books perhaps.
William Carlos Williams, Tract

Welcome to the home of Trillium Antiquarian Books where you can search or browse our collections of antiquarian books on Country Life and Natural History -- scarce books, from A to Z, on angling, apiculture, bees, birds, botany, Darwin, farming, fish, flora, fruit growing, gardens, geography, grapes, herbals, horticulture, landscapes, mammals, orchards, ornithology, seeds, vegetables, wildflowers, zoology... and likely several other matters which do not come readily to mind.
Search and browse, too, our antiquarian Canadiana and Literature collections. In our Canadiana collection you will find the early works of Moodie, Traill, Davies, Bouchette, and others from Upper and Lower Canada. Our antiquarian Literature collection makes room among its novels, sermons, and poetry for some rare works by Mark Twain and Stephen Crane.
We will never have thousands and thousands of books for sale, lining the front stairs, boxed and piled in the basement, but we do spend a great deal of time looking, live and on line; our collection of books on architecture and design, number-wise, is modest enough, but lined up together you will find classics on church architecture and designs for book covers-- perfect, if you are determined to build a replica of Ely's cathedral or are looking for a way to apply Tiffany style to mass marketed literary uplift.
Sometimes all that's left of an old book is the pictures. You will find antiquarian prints and maps, together with entire illustrated books, in Trillium's collection of Images from antiquarian sources.
If you spend any time hunting up books, you are bound to come upon an occasional book so odd or idiosyncratic as to be irresistible. Proof of the proposition is to be found in the Trillium collection of intriguing Curiosities. Since their comings and goings are unpredictable, it's usually worth stopping in for a short browse.
Trillium Antiquarian Books has been selling scarce, out-of-print books on the Internet since 1998 and, earlier, by traditional mail order. Look for us at book fairs in Ontario and the American northeast, where we have exhibited during the past ten years or so.
Trillium Antiquarian Books is owned by William Van Nest, Peterborough, Ontario, Canada. Trillium Grandiflorum, from which we take our name, is the provincial flower of Ontario and appears in snowy white drifts among the hardwoods each Spring. One of several trilliums resident in the back garden furnished the images on this page.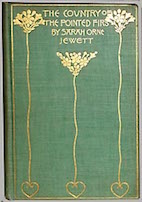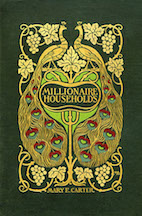 You Can't Tell a Cover by Its Book
At the turn of the century, in 1900, two principal designers of book covers and book decoration generally were Sarah Wyman Whitman (1842- 1904) and Margaret Armstrong (1867- 1944). In that year Whitman's career was coming to a close. Her cover designs and decorations had enhanced the work of Oliver Wendell Holmes, Celia Thaxter, and Sarah Orne Jewett-- friends and acquaintances of the busy Beacon Hill matron whose work in stained glass can be found in Harvard's Memorial Hall, keeping company with windows by Louis Comfort Tiffany, in Trinity Church, Boston, and in the Schlesinger Library at Radcliffe of which she was an early supporter. For the most part Whitman's design work was commissioned by the Boston firm Houghton Mifflin for whom she completed perhaps three hundred book covers, many for editions of classic American writers such as Henry Thoreau. Typically her designs exhibit a restrained, elegant interpretation of the Arts & Crafts style in which, as it were, she had been brought up.
Margaret Armstrong's work as a designer, like Whitman's, was influenced by an association with Tiffany. While Whitman was commissioned to design stained glass windows for several important buildings and started the Lily Glassworks to produce decorative glass objects, Armstrong's father had at one time in his varied career worked for Tiffany as a stained glass designer. This influence finds expression in many of Whitman's and Armstrong's designs for book covers. As one commentator put it, "Like Whitman, Armstrong usually worked in a vocabulary of ornament, rarely producing a purely pictorial design." Armstrong's design for Van Dyke's Fisherman's Luck, for example, uses stylized images of fish decoratively, the elements comprising a sort of golden chain. Generally speaking, both Whitman and Armstrong decorated their covers rather than using illustration to advertise the book's contents. (This probably works better for some titles than for others-- it's hard to imagine, for example, a decorative Armstrong cover for Jack London's White Fang).
Armstrong designed book covers for several publishers but did most of her work for Scribner's, producing for them upwards of 150 cover designs, many in the Art Nouveau style of the day, featuring lush fruits, entwined vines, and glorious peacocks. Often these images of a burgeoning Nature were framed or boldly highlighted in gilt, producing an effect suggestive of a stained glass window. Armstrong's stained glass covers enhanced the entire Scribner's series of books by Henry Van Dyke for which Armstrong was the sole designer.
Van Dyke was an energetic churchman, professor, and occasional diplomat who also wrote popular books of enthusiastic piety even while serving as advisor to his friend and fellow Princetonian Woodrow Wilson. But in this case, at least, the cliche about telling a book by its cover has been turned on its head, for Armstrong's striking, glimmering cover designs remain as attractive and interesting as ever; whereas the books themselves, all the many volumes of industrious uplift produced by Van Dyke, have almost without exception, long ago vanished from popular literary and theological fashion.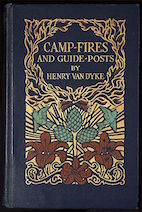 Charles B. Gullans. "Margaret Armstrong and American Trade Bindings." Library, UCLA, Los Angles, CA (1991)
"Beauty for Commerce: Publishers' Bindings (1830- 1910)." Rare Books and Special Collections, Library, University of Rochester, Rochester, NY (n.d.)
We have just now listed Margaret Armstrong. "You Can't Tell a Cover by Its Book: Representative Book Covers by or Attributable to "MA". Two sets of four book covers designed by Margaret Armstrong in the art nouveau style for popular titles of the day; each set matted to gallery standard in antique gilt frame (54 cm x 44 cm). Each $300. See our Nos. 1741 and 1827.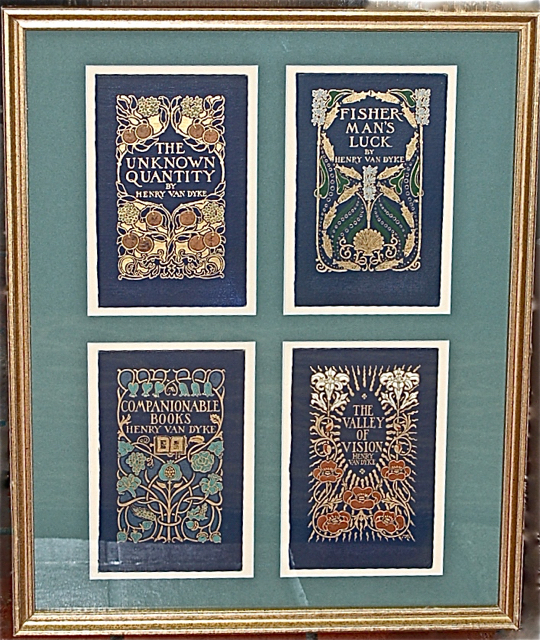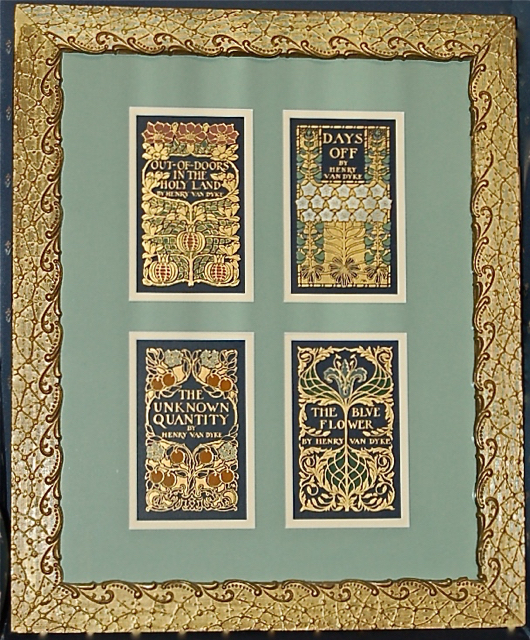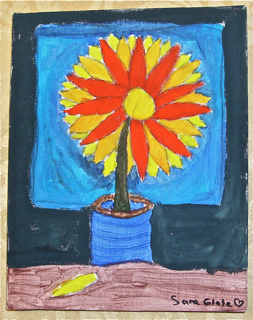 (Courtesy Sara Glatz)
Remarks & Notices
Trillium Antiquarian Books
July Book Sale (9th July- 16th July)
www.antiquarianauctions.com

For one week this month two dozen of our titles will be on sale on the respected Antiquarian Auctions (antiquarianauctions.com). The site is owned and operated by knowledgeable and experienced members of the trade. Significantly, there is no buyer's premium. During auction week these titles will not be available for sale from our site or from other sites where they are listed. But you can always place a bid or two....

*J. D. Wilkinson. Early New Zealand Steamers. Volume I: The Pioneering Years.
*Alan W. Mitchell. New Zealanders in the Air War.
*Vilhjalmur Stefansson. The Adventure of Wrangel Island.
*Evelyn Waugh. A Handful of Dust.
*Arthur Rackham. Arthur Rackham's Book of Pictures.
*Richard Jefferies. The Amateur Poacher.
*J.D. Salinger. The Catcher in the Rye.
*Francis Bacon. Bacon's Essays [The Essayes or Counsels. Civill and Morall].
*Clare Leighton. Four Hedges, A Gardener's Chronicle.
*William Shakespeare. Twelfth Night or What You Will.
*Omar Khayyam. The Rubaiyat of Omar Khayyam.
*Charles Darwin. Journals of Researches into the Natural History and Geology of the Countries Visited During the Voyage of H. M. S. Beagle Round the World under the Command of Capt. Fitz Roy, R. N.
*F. E. Weatherly. Our Darling's Surprise Pictures.
*Walter Jerrold and Charles Robinson (Illus.). The Big Book of Nursery Rhymes.
*P.L. Simmonds. The Arctic Regions and Polar Discoveries During the Nineteenth Century with an Account of the New British Expedition Fitted out in 1875, Its Objects and Prospects.
*Paul Gaugin. Noa Noa. Voyage de Tahiti.
*William Gifford Palgrave. Personal Narrative of a Year's Journey through Central and Eastern Arabia (1862- 63).
*Typo Mundus 20.
*Henry Kirke White and Robert Southey [Ed.]. The Remains of Henry Kirke White, of Nottingham, Late of St. John's College, Cambridge; with an Account of His Life.
*Clive M. Dixon. The Leaguer at Ladysmith, Nov. 2nd 1899 to Feb. 28th 1900.
*Laurens Van der Post. The Seed and the Sower.
*Laurens Van der Post. The Dark Eye in Africa.
*Xenophon [Edward Spelman, Trans.]. The Expedition of Cyrus into Persia; and the Retreat of the Ten Thousand Greeks.
*Margaret Booth. An Amazon Andes Tour.
*O.S. Fowler and L.N. Fowler. The Illustrated Self-Instructor in Phrenology and Physiology.
*John Lewis Burckhardt. Travels in Nubia.
---